Customize your Mozilla Firefox home page with this step-by-step guide. What mainly characterizes Firefox and what differentiates it from others, in addition to its security and browsing speed, is the customization capacity that it allows users. Precisely, one of the most prominent is being able to change the home page when you open the browser.
If you want to know how to change them and give a more personalized touch to your Firefox browser, then you cannot help but follow these simple steps to achieve it.
Why is Firefox so Popular?
Although we know that the browser preferred by millions of users in the world is Chrome, there is a large number who prefer to use other alternatives, including Firefox.
Leaving aside the tastes that may exist in choosing one or the other, Firefox has remarkable features that make it one of the best options when choosing the default web browser on your computer. If you want to know what they are, we will tell you about them below.
It is more efficient with energy consumption since it has been shown that it is capable of consuming up to 31% less battery than the main reference, Chrome.
As we mentioned before, it allows users a great variety of customization that make the browsing experience quite friendly and above all enjoyable. One of them is precisely being able to change the Firefox home page.
It is very safe, since its security and privacy policies are quite strict, unlike Chrome – to mention the most popular example – Google collects with certainty all your browsing data and more. Mozilla is not Google in that sense.
It has great compatibility, either due to a large number of its own extensions and add-ons through a large library, as well as the compatibility with many native Chrome extensions, so if you make the change, you will not have any difficulty adapting.
It is fast, efficient and above all, it does not consume as many resources as Chrome or other browsers, which is ideal for a fairly fast and fluid user experience.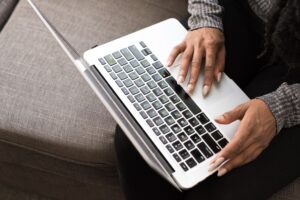 If you are a Firefox user or if you have ever tried it, you will have noticed that by default the browser starts on a page called "Firefox Home", a special configuration that the system brings.
Precisely, in this article, we will show you how you can change it and use a personalized page that is more adapted to your preferences or needs. To do this, follow these steps:
The first thing you should do is open the Firefox browser on your Windows, Linux, or Mac computer.
Once inside, go to the icon with the three horizontal bars located at the top right of your screen to access the menu.
Once inside, locate the "Options" section if you have a PC with a Windows or Linux operating system. In the case of having macOS, the option will appear under the name "Preferences".
so you can add a new home page in Mozilla Firefox
Inside the menu, find the "Start" section, and there, locate the option "New windows and tabs".
Add your preferred web page in Mozilla Firefox
Next, a text box will appear where you can enter the URL that you want to appear on the Firefox home page. Also, you can choose "Use current page" in case you have any open pages that you want to configure or "Use bookmark" to choose any of your bookmarks.
Change Firefox Startup in Just a Few Steps
In the case that you want to use more than one home page at the same time, it is possible to just separate the URLs with the symbol "|" between them. For example, you can use www.google.com | and www.youtube.com if you wish. This way, when you start Firefox, each web page will load as a window automatically. Excellent functionality if you want to improve your productivity.
Once the configuration is finished, just close the "Options" or "Preferences" panel as appropriate and that's it.
You may also like | How to see the cookies you have saved in Google Chrome, Mozilla, and Microsoft Edge
As you may have noticed, it is very easy to change the start of Firefox with just a few steps. Now, configure it to your preference or needs and enjoy a better experience when browsing the web.