Backing up your iPhone to a Mac has never been easier. Backing up your iPhone can protect you from data loss in the event of a system failure, or device failure, even if you lose your mobile. Of course, iOS already does it for you by uploading photos, documents, messages, and more, daily to iCloud.
However, with the limits of cloud storage and potential connectivity issues at stake, it is always best to have a local backup. If you use a Mac, you can create a complete copy of your iPhone data in a matter of minutes. And here we will show you the steps in detail.
What should you keep in mind before backing up an iPhone to your Mac?
The process is extremely simple as long as your Mac is updated to the latest version of the operating system, or what is the same, macOS 10.15 or later. In this case, you can back up your iPhone data using the Finder app. But if your Mac has an older version of macOS, you will have to use the always reliable iTunes.
However, apart from some user interface changes, the backup procedure is similar in both Finder and iTunes. You should also have your iPhone's USB Lightning cable on hand, including a USB-C adapter depending on the ports on your Mac, to establish a connection between the two devices. When you have everything ready, it is time to move on to the next step.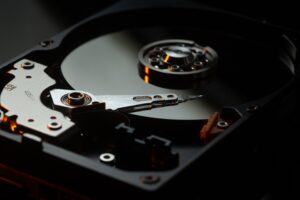 Here are the Steps to Back up your iPhone to a Mac
If everything is in order and you want to start your backup, all you have to do is follow the steps that we will detail below.
Open Finder or iTunes on your Mac, as the case may be.
Then connect your iPhone to your Mac via the USB cable. If you have never done it before, you need to unlock the iPhone and give the permission to allow both devices to connect with each other.
Select your iPhone in the Finder sidebar or in the upper left of the iTunes window, depending on the application you are using.
Now, click on the button that you will see next to the option Back up all your iPhone data on this Mac.
Click the Backup Now option.
Then select Encrypt backups or Do not encrypt. If you want to back up your saved passwords, WiFi settings, health data, and call history, you need to choose the first option and add a password to encrypt the backup.
Wait for Finder or iTunes to finish completing the backup of your iPhone on the Mac. If you wish, you can monitor the progress using the indicator at the bottom of the Finder or the iTunes window.
To avoid the need to connect your iPhone via USB for later backups, scroll down and check the box next to Show this iPhone when connected to WiFi. However, both devices must be connected to the same WiFi network for this option to work.
Backups Failures
If you have any problems backing up your iPhone, try updating Finder or iTunes on your Mac and try again. Many times backups failures are due to apps being outdated and unable to perform the actions you are requesting.
Now that you know how to create backup copies of your Apple mobile on a Mac, we recommend you read these 5 tricks to charge your iPhone faster.