Watching movies is a way to relax and run a hobby. Even so, there are still many parties who are reluctant to bother and are reluctant to spend money to pay for watching movies such as watching on illegal film sites.
This of course has a detrimental effect on the creators of the film, where they do not make a profit, as well as their illegally stolen copyright. As a result, intellectual property and art are seen as underappreciated and underappreciated.
In this digital era, we can now watch movies legally on several legal platform companies that have expanded all over the world. By paying a fee to watch, it proves that a film's artwork can be well appreciated. Here is a list of legal film sites that you can choose from.
Netflix
Netflix is ​​the choice of American film and drama series streaming application that has been widely used by movie connoisseurs. In it, there are many choices of Hollywood films, Indonesian films, Korean dramas other international series from various countries
You can download Netflix via the Google Play Store and the App Store for cellphone use. In addition, you can download Netflix on your laptop or computer through their official website. Before watching, please register an account first for IDR 54 thousand to IDR 186 thousand depending on the package you choose.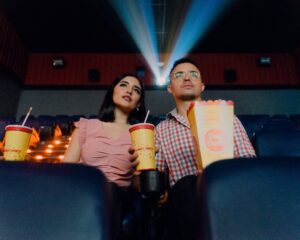 Disney+ Hotstar
Disney+ Hotstar's online movie watching app provides tons of Marvel, Disney, and Pixar movies and series. Not only foreign films, but Disney+ Hotstar also provides a large selection of Indonesian and foreign films. Disney+ Hotstar also provides an exclusive selection of Indonesian films, to Korean dramas.
To subscribe, if you are a Telkomsel user, when you buy a quota sometimes it includes the Disney+ Hotstar subscription fee. You can also buy a Disney+ Hotstar subscription service on MyTelkomsel for Rp. 20 thousand to Rp. 139 thousand, which includes a quota bonus.
HBO GO
Here you can watch HBO Original shows, HBO Asia Originals, Hollywood, and popular movies. You can access shows on HBO by paying a subscription fee starting from IDR 60 thousand per month. Previously, you will get the first 7 days free access feature if you are a new user.
CatchPlay
CatchPlay provides a large selection of popular films such as the Harry Potter series, Spiderman, Detective Conan anime, cartoon films to Indonesian films, and other Asian films. If you are a new user, you will get access to watch 10 movies for free.
If you want to enjoy all the movies that are available in the CatchPlay application, please activate a subscription with package rates starting from IDR 45 thousand per month to IDR 270 thousand per 6 months.
Online Cinema
Present since 2021 in the midst of the Covid-19 pandemic situation, Online Cinema offers access to online movie watching services to the public without having to go to the cinema. You can directly visit the official website at www.bioskoponline.com with a payment system that is almost the same as in general cinemas. You just have to choose an Indonesian film that is available on the Online Cinema site. You can rent the film up to a certain time limit.