With 1,800 kilometers of coastline (excluding the islands) there is a wealth of spots to choose from when surfing in Portugal. The most famous surfing areas are Ericeira, the Lisbon coast, and Peniche. What is it like to surf Ericeira?
World Surfing Reserve
Ericeira, a picturesque fishing village, is a surfing paradise. It is renowned as the only World Surfing Reserve in Europe, with 8 kilometers of coastline offering diverse and challenging waves for surfers of all levels.
Kelly Slater, Tiago Pires, and other top surfers come here to compete, train, and soak in the incredible surfing experience. From large and small waves to right and left breaks, sand bars, beach breaks, and reef breaks, Ericeira has it all. All the spots are conveniently located near the town and close to each other. The distinction of being a World Surfing Reserve is a testament to Ericeira's ecological, cultural, and surfing significance.
Ericeira boasts 9 premier surf breaks along its coastline, with 30 premier surf spots located throughout the region. Conveniently accessible by car or public transportation, the town is located in the Mafra municipality just 35 km from Lisbon. The region has a mild Mediterranean climate and is among Europe's most pristine coastal areas.
In the 19th century, Ericeira was a popular seaside destination for Portugal's royal family and the upper class, who constructed elegant houses in the area. The city also had a bustling commercial port and played a crucial role in the development of Portugal's railways. The fishing industry, providing a steady source of fresh seafood, emerged as the town's main source of income.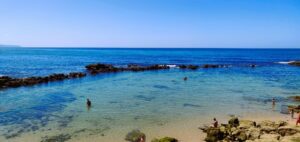 Europe's  World Surfing Reserve
Every year, the renowned Quicksilver Pro Portugal competition takes place at Ribeira d'Ilhas Beach in Ericeira. It is part of the ASP World Tour Surf Championship. Ribeira d'Ilhas is ideal for both beginners and experienced surfers, making it the perfect destination to learn or improve your surfing skills.
Other beginner-friendly surfing spots in Ericeira include Foz do Lizandro Beach, Praia do Sul, and São Julião. Experienced surfers can tackle the more challenging Cave and Coxos breaks.
Ericeira is not just known for its exceptional waves, but also its commitment to preserving the environment. It is one of the most pristine and unspoiled coastal areas in Europe, earning its beaches the Blue Flag eco-label for safety, water quality, and conservation.
Aside from its surfing scene, Ericeira offers lively nightlife, traditional markets, and delectable cuisine to discover and enjoy.
Fast surf facts about Ericeira
8 km coastline with world-class surf spots
30+ surfing beaches accessible in the region
Traditional Portuguese fishing village where rustic flair and hospitality meet world-class surfing
The stunning scenery of cliffs, valleys, bays, and beaches
Venue for major events such as the ASP World Tour, surfing competitions, and the Sumol Summer Fest music festival
High standards of cleanliness on the beach: Blue Flag (international) and "Gold Quality" (Portugal)
Lisbon is only 35 km away
Big local surf shops like Quiksilver Boardriders and Magic Quiver
Surf courses, bars, restaurants, and accommodation at reasonable prices
Friendly locals and a laid-back surfing scene too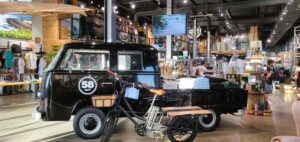 Ericeira is a paradise for surfers, offering a wide range of waves suitable for all levels of experience. Novice surfers can enjoy breaks at Ribeira D'Ilhas, Foz do Lizandro, and São Julião, while more advanced surfers will love the challenge at Coxos (right break) and Pedra Branca (left break).
When the waves are smaller, Foz do Lizandro and São Julião beach breaks offer plenty of swells, making them ideal for less experienced surfers. For bigger waves, surfers can head to the port (Praia dos Pescadores) or Praia does Sul, which are more sheltered.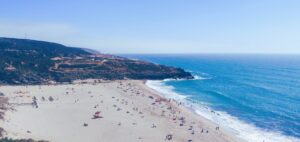 Summary
Ericeira, a charming town by the sea in Portugal, is a must-visit for both surfers and nature lovers. With its diverse surf spots suitable for surfers of all levels and its breathtaking surroundings, it's no wonder why this town attracts surfers from all over the world every year.
From its abundant waves to the refreshing sea breeze, Ericeira is the ultimate destination for anyone seeking the thrill of catching a great wave. If you're a fan of both the beauty of the world and the rush of surfing, be sure to experience Ericeira at least once in your lifetime.