With 1,800 kilometers of coastline (excluding the islands) there is a wealth of spots to choose from when surfing in Portugal. The most famous surfing areas are Ericeira, the Lisbon coast, and Peniche. What is it like to surf Ericeira?
World Surfing Reserve
Ask the best surfers in the world like Kelly Slater or Tiago Pires who grew up here. The pros come here to compete and train, but most of all to enjoy some of the best waves in the world. There are around 8 kilometers of coastline for surfing in Ericeira, with spots for all levels.
Surf Ericeira's large and small wave beaches, right and left breaks, sand bars, beach, and reef breaks. All are located a short distance from each other and from the main town. There's a reason Ericeira is the only World Surfing Reserve in Europe.
This beautiful fishing village is one of only 5 World Surfing Reserves in the world. This commitment underlines the ecological, cultural, and economic value of Ericeira in relation to surfing and the beach.
Ericeira is the coast of 9 world-class surf breaks and there are 30 top surf spots in the region. You can easily reach them by car or (sometimes) by public transport. Ericeira is located in the municipality of Mafra, just 35 km from Lisbon. This part of Portugal has a mild Mediterranean climate and is one of the most unspoiled coastal areas in Europe.
In the 19th century, the Portuguese royal family made it their seaside residence. The country's upper class followed suit and built many fine houses here. The city built a large commercial port before constructing Portugal's railways. Ericeira then developed a successful fishing industry, which became the main source of income and delicious fresh fish every day.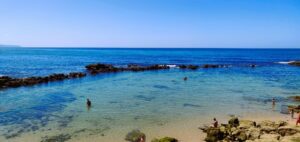 Europe's only World Surfing Reserve
The famous Quicksilver Pro Portugal competition is held every year at Ericeira's Ribeira d'Ilhas Beach. It is an event included in the ASP World Tour Surf Championship. Another great thing about Ribeira d'Ilhas is that it is also suitable for beginners making it the perfect place to learn to surf. Similar spots for beginners to surf Ericeira include Foz do Lizandro Beach, Praia do Sul, and São Julião, while the more difficult spots of Cave and Coxos are recommended exclusively for experienced and experienced surfers.
Of course, you will see Ericeira surfing for its great waves, but you will also appreciate its high environmental standards. Ericeira is one of the most unspoiled and undeveloped coastal regions in Europe. Therefore, it is not surprising that Ericeira's beaches have been awarded the Blue Flag eco-label for their safety, water quality, and original conditions. In addition to Ericeira's perfect waves, there is plenty of nightlife, traditional markets, and delicious food to explore.
Fast surf facts about Ericeira
8 km coastline with world-class surf spots
30+ good surfing beaches accessible in the region
Traditional Portuguese fishing village where rustic flair and hospitality meet world-class surfing
The stunning scenery of cliffs, valleys, bays, and beaches
Venue for major events such as the ASP World Tour, surfing competitions, and the Sumol Summer Fest music festival
High standards of cleanliness on the beach: Blue Flag (international) and "Gold Quality" (Portugal)
Lisbon is only 35 km away
Big local surf shops like Quiksilver Boardriders and Magic Quiver
Surf courses, bars, restaurants, and accommodation at reasonable prices
Friendly locals and a laid-back surfing scene too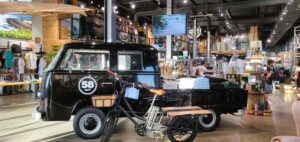 Surf In Ericeira and Around
Ericeira is an absolute dream for surfers. There is such a large variety of waves that you can always find a spot that is running and that suits your surfing level. For less experienced surfers, spots like Ribeira D'Ilhas, Foz do Lizandro and São Julião are often good choices. Experienced surfers get their money's worth at spots like Coxos (right) and Pedra Branca (left).
Since spots like the beach breaks at Foz do Lizandro and São Julião picks up a lot of swells, they are a good choice on the smaller days. On the big days, you can go to the port (Praia dos Pescadores) or Praia do Sul as these spots are more protected.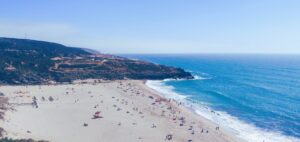 Summary
This coastal town in Portugal offers a wide range of fantastic surf spots for all levels,  stunning surroundings make it one of the hotspots for people who love the beauty of the world just as much as they love to surf every year.
With waves in abundance, it is considered a hub for surfing, and anyone who enjoys the fresh sea breeze and the adrenaline-pumping feeling of catching the perfect weave should do everything they can to make it here at least once in their lives.