In the rapidly evolving digital landscape, startups need to adopt strategies that align IT services with their business needs. An invaluable tool that helps achieve this alignment is the ITIL® v4 Foundation Course. This comprehensive course equips participants with a deep understanding of IT service management, readying them to streamline operations and enhance efficiency.
What The ITIL® v4 Foundation Course aims?
The ITIL® v4 Foundation Course focuses on the fundamental elements, concepts, and terminologies related to the ITIL framework. It covers the entire lifecycle of IT services in operation, right from strategy, design, transition, to operation and continual service improvement. By immersing in this course, you gain an in-depth understanding of the ITIL framework—a preeminent tool for planning, selecting, and delivering IT services.
One of the compelling aspects of the ITIL® v4 Foundation Course is its practical applicability. The course not only offers theoretical knowledge but also prepares professionals to implement ITIL in real-world scenarios. This practical aspect is particularly beneficial for startups, as it helps them navigate the complex IT landscape, ensuring their IT infrastructure aligns with their business objectives and goals.
Moreover, the ITIL® v4 certification is community-driven, constantly updated with insights from a global community of practitioners. This ensures that the course stays relevant, addressing the evolving IT service management practices. And the best part? The certification path has a variety of modules, allowing you to choose the ones that best suit your startup's needs.
The benefits of the ITIL® v4 Foundation Course are manifold. For one, it enhances your capacity to manage risks, a crucial aspect for any startup. Secondly, it significantly increases operational efficiency, a direct result of aligning IT services with business needs. Lastly, it opens up new career opportunities and even better, it leads to higher earning potential.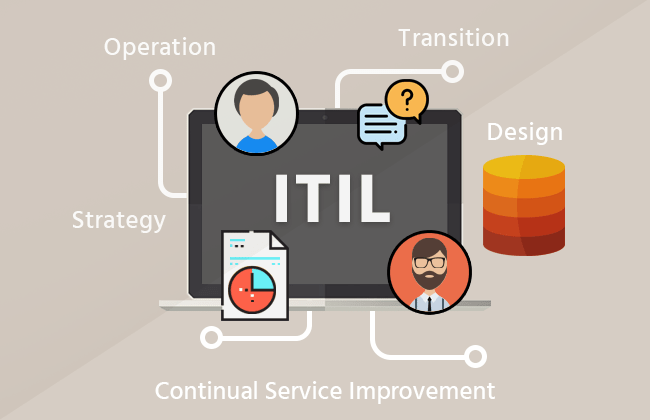 Your next strategic move is here
The ITIL® v4 Foundation Course is undoubtedly a game-changer, especially for startups aiming to leverage IT services to their advantage. By focusing on aligning IT with business goals, it ensures that IT receives the necessary support and resources while simultaneously shaping business strategies.
Embarking on the ITIL® v4 Foundation Course journey is a strategic move that every startup should consider. It bridges the gap between current performance and desired outcomes, paving the way for improved service delivery, customer satisfaction, and overall efficiency.
Start your journey towards a more efficient and effective IT service management by accessing the ITIL® v4 Foundation Course here. Equip your startup with the knowledge and tools necessary to thrive in today's digital world.