Getting your eyes tested for having eyeglasses or contact lenses is a very delicate process as your future eye vision depends on this.
The results of a vision test could assist you in deciding whether you are suffering from the effects of myopia (short-sightedness), hyperopia (farsightedness), or other visual perception issues that might require restorative glasses or lenses.
Vision Test of your Eyesight
In order to receive eyeglasses or contact lenses prescription, it's a must to perform a vision test. While conducting a vision test, the optimum value would be 20/20 which is the highest value for a perfect vision.
Individuals with such sight can read letters and numbers which would be 3/8 of an inch tall from 6.096 Meters or 20 feet away.
It's recommended to perform an eye test once in 2 years as eyesight tends to change with continuity. Precision and accuracy are the keys to deciding on suitable contact lenses for you.
Test the Quality of your Vision Online
Nowadays, if an individual would like to renew his eyeglasses or contacts prescription, he can perform a free online vision test.
Also known as the Refraction test, this is a new trend among people who would like to test the visual acuity of their eyes anywhere such as while at home or from their office squares. Click here to perform an online vision test for free.
Please note that this online vision test is suitable for patients that are between the ages of 18-55 years old. Moreover, this test is not a replacement for an eye health examination.
Furthermore, the online test would be free but please note that you'll need to pay an amount for getting your results analyzed by a professional optometrist or ophthalmologist to get your new prescription.
Standard Procedure of an Online Eye Test
First, you would need to provide basic information about yourself.
You can use your personal computer or a PC or tablet.
Position yourself around 10 feet from your PC screen and sit right in front of the camera and cover your left eye. Your smartphone will become a remote control.
You will cover one eye at a time. Click Start.
You'll be shown a series of screens or letters and you need to type those letters in the same sequence or indicate other information you'll be told.
Repeat the process for both eyes.
Submit your results and wait for your renewed prescription.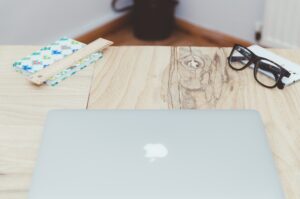 Benefits Of Online Vision Test
There are many benefits of such online tests as a patient does not need to wait for a long time to get the test results. Other benefits are:
●  Quick And Affordable: These online vision tests are easy and quick as they take about 15 minutes. Moreover, the patient does not need to visit any doctor and the fee for these tests is pretty minimal.
●  Evolution of  Technology: Online vision test has worked on a lot of improvement since their beginning due to the progression of innovation. The choice of having up-close and personal communication with an eye expert can do wonders for patients who need to stay away from an actual outing to an eye-trained professional.
●  Enhancement In the Eye Healthcare System: These tests have paved the way for other online tests for patients. As soon as the tests were deemed successful, researchers across the globe started to develop other technologies to further enhance the growth of the healthcare system.
Are Online Eye Tests Accurate?
A study that was carried out by Utrecht Cornea Research Group in the Netherlands, suggests that web-based eye refractive tests, which are approved by the U.S. Food and Drug Administration, are a safe method to measure visual acuity as the traditional eye exams.
With that said, if you are planning to renew your prescription glasses, online eye tests are an easy alternative.
Please do keep in mind that the online refractive tests are not designed for diagnosis, treating any illness, or for prevention of an illness.