Legendary KISS Vocalist Gene Simmons Accepts Bitcoin For His Las Vegas Estate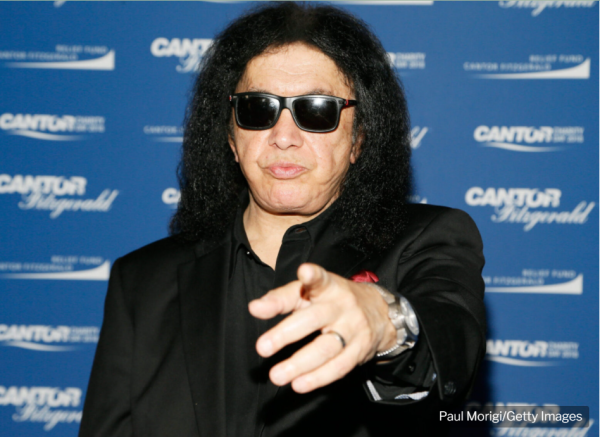 Gene Simmons, the legendary bassist, and vocalist of the famous rock band KISS have announced that he will be accepting Crypto Payments for his Las Vegas valley luxury mansion that is worth $13.5 million.
Gene Simmons Accepts Crypto
He recently informed that buyers can purchase his house with fiat currencies that will be accepted along with cryptocurrencies such as Bitcoin (BTC), Ethereum (ETH), Polkadot (DOT), and Litecoin (LTC).
Simmons has shown support in the cryptocurrency industry at the beginning of 2021 and told his fans that he bought a few assets such as Dogecoin and XRP.
Simmons' support in the cryptocurrency industry
He also officially predicted that Cardano would experience its most productive year, which did manage to get the price of over $3, which is an all-time high.
I just bought $300,000 of CARDANO (ADA). I'm not a Financial Analyst and I'm not telling U to buy or not to buy. Simply letting U know what I am doing and what I believe in. Why? Because I believe it's going up..and it's always up to you to research & decide. pic.twitter.com/UiIqowJ4pY

— Gene Simmons (@genesimmons) February 19, 2021
In 2020, he announced his investments in Bitcoin Litecoin and Ethereum.
Upon the announcement last year, he said that BTC will soon reach the $60,000 mark, which went up to its all-time high of $69,000.
During a recent interview, Simmons talked about cryptocurrency, saying:
"I have been an outspoken proponent of cryptocurrency from the beginning. It is the future of money, and it just makes sense to offer interested parties the option of using cryptocurrency to purchase the estate."
Simmones' luxury estate
Simmones' luxury estate is currently located in the prestigious Ascaya community in Henderson, USA, which is just south of the Las Vegas Strip. The house that he is selling shows a massive panoramic view of the valley and expands to over 11,000 square feet.
The official listing of the house says that the house has a dining room that has disappearing corner walls, which gives the owners a direct courtyard view. It does not stop there.
The house also has a swimming pool and a tennis pavilion along with a commercial elevator to all three levels and a massive built-in tropical fish tank.
The lower part of the house has some of the best entertainment features, which include an 11 seater theater with cinematic theater equipment, a private lounge, a private bar, and many other facilities.
The future owner of the house will be getting a 6 bedroom house, which has 8 bathrooms and 11 attached garage spaces.
Rock legend @GeneSimmons is selling his home in Henderson's Ascaya community for $13,500,000 and says he will accept cryptocurrency as payment.

Bitcoin, Ethereum, Litecoin, Uniswap, Polkadot, Litecoin, Aave, Try — or a combination of those. pic.twitter.com/HlTHZkrJfX

— Las Vegas Locally 🌴 (@LasVegasLocally) February 2, 2022
It's amazing to hear such great support for Cryptocurrencies and when it comes from a legend such as Gene Simmons – it's even better. We hope to hear about more celebrities that embrace crypto assets as a way of payment and investment.